Wow, the joys of retirement! Finally will get back to spending some time posting about my coloring book adventures and more children's books.
One of my retirement gifts was an iPad pro and Apple Pencil, and am I thrilled. It's made coloring fun!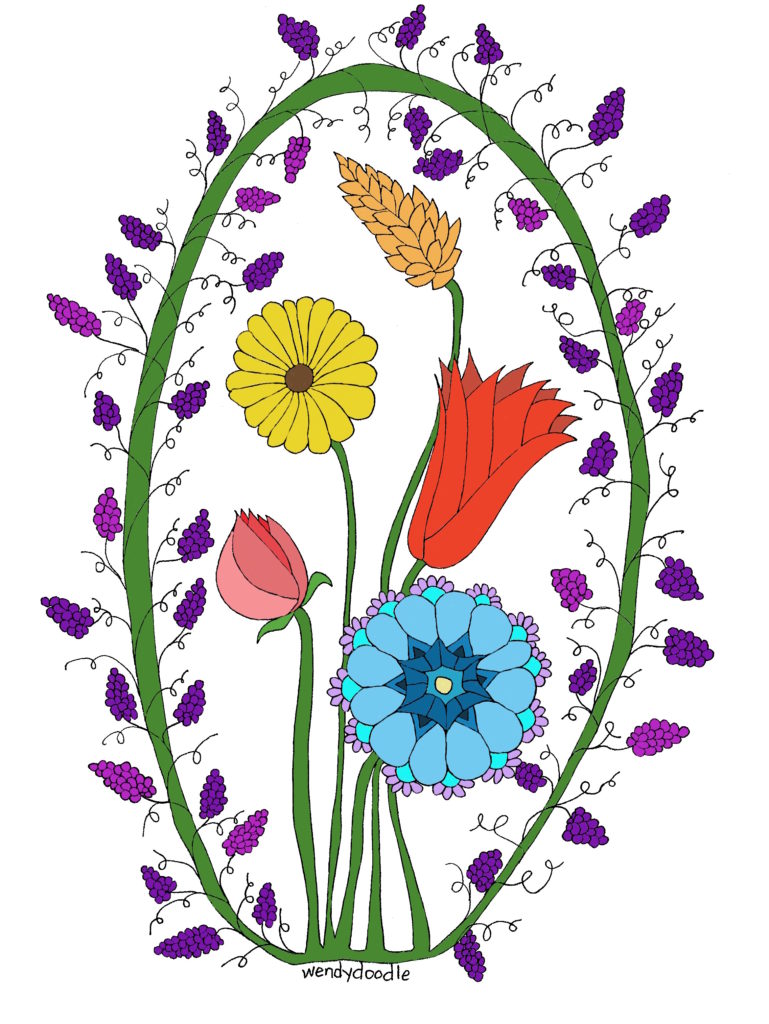 This is one of my new doodles for one of my next coloring books — Floradoodles or maybe Doodleblooms.  Using ProCreate app, which has tons of great features, but for me I just love the gel pen option.
I'm almost ready to publish my fantasy bird doodles, will be full of odd bird-like doodles.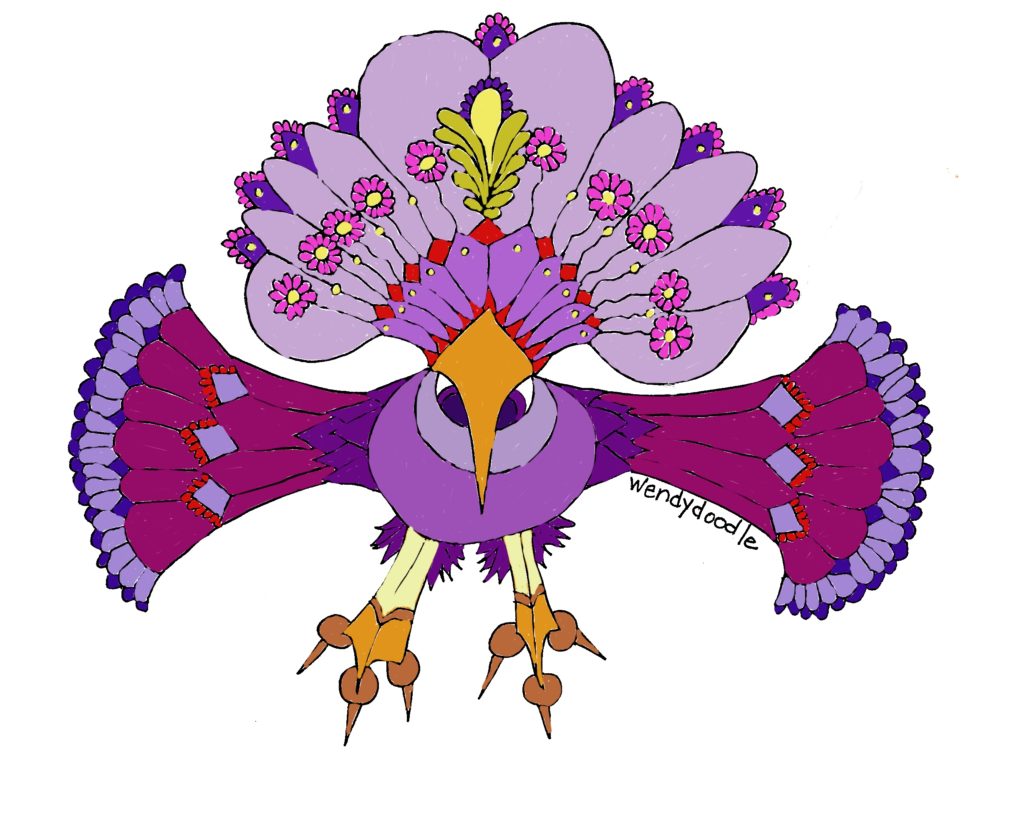 I'll be posting more as I enjoy life as an old retired babyboomer!!